Contemporary actors representing Korea, who have both acting talents and star qualities, tell honest and in-depth stories about their acting and works.
It's a ticketed event, and the entire proceeds will be donated to Save the Children, a children's relief organization.

•Venue: KNN Theater, KNN Tower B1
•Language: Korean(and English)

※ Actors' House can be booked in the same way as general screenings from 14:00(KST) on Sep 22(Fri). (Online, BIFF Ticket Box)
※ Program events are subject to change without previous notice.
Actors' House: John CHO
| Date | Time | Actor | Moderater | Code | Price |
| --- | --- | --- | --- | --- | --- |
| Oct 5 (Thu) | 19:00 ~ 20:30 | John CHO | JIN Myung-hyun | 801 | KRW 9,000 |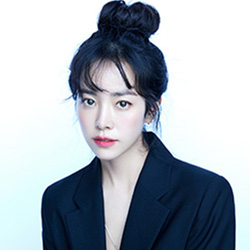 Actor John CHO's Biography
John Cho continues to deliver compelling performances in both film and television as one of our most dynamic actors. Born in Seoul, Korea, and raised in Los Angeles, California, Cho began acting while studying English literature at the University of California, Berkeley. Over the course of his career, Cho can be seen in television and film ranging from Mystery Comedies to Science Fiction Space Westerns to Dramas to Romantic Comedies to Thrillers and more. Cho recently released his debut middle-grade book, TROUBLEMAKER, which debuted at #2 on the New York Times Middle Grade bestseller list. TROUBLEMAKER, is a galvanizing middle-grade offering that follows the L.A. riots in 1992 through the eyes of 12-year-old Korean American Jordan Park, whose parents own a liquor store. When Jordan's father leaves to check on the store amid mounting unrest, Jordan and his friends set out on a perilous journey to help his dad, and Jordan is forced to face the racism plaguing his own community.
Actors' House: SONG Joong-ki
| Date | Time | Actor | Moderater | Code | Price |
| --- | --- | --- | --- | --- | --- |
| Oct 6 (Fri) | 18:00 ~ 19:00 | SONG Joong-ki | Beck Un-a | 802 | KRW 9,000 |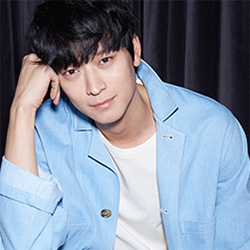 Actor SONG Joong-ki's Filmography
- Films: A Frozen Flower (2008), Five Senses of Eros (2009), Where the Truth Lies (2009), Hearty Paws 2 (2010), Penny Pinchers (2011), The Grand Heist (2012), A Wereweolf Boy (2012), The Battleship Island (2017), Space Sweepers (2021), Hopeless (2023), and more

- TV: My Precious You (2008), Triple (2009), Will it snow for Christmas? (2009), Obstetrics and Gynecology Doctors (2010), Sungkyunkwan Scandal (2010), Deep Rooted Tree (2011), The Innocent Man (2012), Descendants of the Sun (2016), Arthdal Chronicles (2019), Vincenzo (2021), Reborn Rich (2022), and more
Actors' House: YOUN Yuh-jung
| Date | Time | Actor | Moderater | Code | Price |
| --- | --- | --- | --- | --- | --- |
| Oct 6 (Fri) | 20:00 ~ 21:00 | YOUN Yuh-jung | KIM Do-hoon | 803 | KRW 9,000 |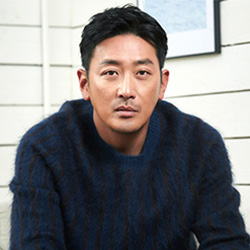 Actor YOUN Yuh-jung's Filmography
- Films: Woman of Fire (1971), The Insect Women (1972), The Day and Night of a Korean-American (1978), Mother (1985), A Moment to Die For (1990), A Good Lawyer's Wife (2003), The President's Last Bang (2005), Maundy Thursday (2006), Hwang Jin Yi (2007), The Actresses (2009), The Housemaid (2010), The Taste of Money (2012), Boomerang Family (2013), Salut d'Amour (2015), Canola (2016), The Bacchus Lady (2016), Keys to the Heart (2018), Beasts Clawing at Straws (2018), Lucky Chan-sil (2019), Minari (2020), Heaven: To the Land of Happiness (2021), and more
Actors' House: HAN Hyo-joo
| Date | Time | Actor | Moderater | Code | Price |
| --- | --- | --- | --- | --- | --- |
| Oct 7 (Sat) | 20:30 ~ 21:30 | HAN Hyo-joo | Beck Un-a | 804 | KRW 9,000 |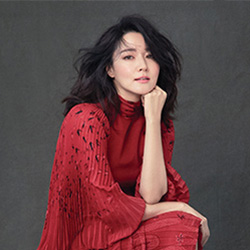 Actor HAN Hyo-joo's Filmography
-Films: Always (2011), Masquerade (2012), Love 911 (2012), Cold Eyes (2013), C'est Si Bon (2015), The Beauty Inside (2015), Love, Lies (2016), Illang: The Wolf Brigade (2018), The Sun Stands Still (2021), The Pirates: The Last Royal Treasure(2022), and more

-TV: lliant Legacy(2009), Dong Yi (2010), W (2016), Treadstone (2019), Happiness (2021), Moving (2023), and more