Celebrating the Works of Virtuosos
This year's Busan International Film Festival will present a highly anticipated selection of some of the world's most influential filmmakers' latest films including Alexander Payne's The Holdovers, David Fincher's The Killer, Yorgos Lanthimos's Poor Things, and Ken Loach's The Old Oak. Other selections include Agnieszka Holland's Green Border, Marco Bellocchio's Kidnapped, Alice Rohrwacher's La Chimera, and Nanni Moretti's A Brighter Tomorrow. Selections from France include Michel Gondry's The Book of Solutions, Catherine Breillat's Last Summer, Frederick Wiseman's Menus Plaisirs - Les Troisgros, Wim Wenders' 3D documentary Anselm, and Kleber Mendonça Filho's Pictures of Ghosts. Works from Asian directors will also be shown in Busan this year, including Kore-eda Hirokazu's Monster and Hamaguchi Ryusuke's Evil Does Not Exist from Japan, and Zhang Lu's The Shadowless Tower from China. 2 films by Filipino filmmakers, Lav Diaz's Essential Truths of the Lake and Brillante Mendoza's Moro will also be screened. This year's roster of Asian documentaries includes Wang Bing's Youth(Spring), which was selected to compete at the 2023 Cannes Film Festival, Mohsen Makhmalbaf's Talking with Rivers, and Ann Hui's Elegies.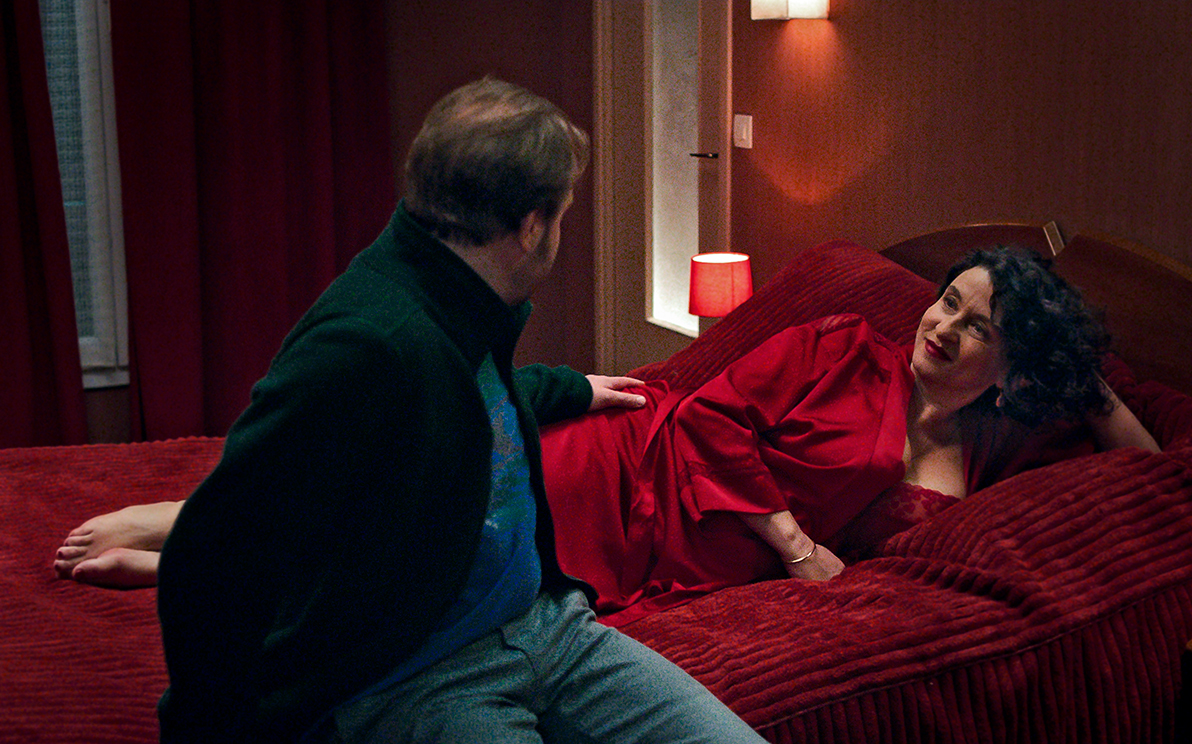 Widely Acclaimed Films
Luc Besson's Dogman starring Caleb Landry Jones, Bertrand Bonello's The Beast starring Léa Seydoux, Jessica Hausner's Club Zero, The Animal Kingdom by Thomas Cailley - which impressed the juries at Cannes this year, Vincent Must Die by Stéphan Castang, which won awards at several prominent film festivals around the world after first being introduced at the 2023 Cannes Critics' Week, Finally Dawn by Saverio Costanzo, who also directed The Solitude of Prime Numbers, The Last Night of Amore by Andrea Di Stefano, which was first introduced at the 2023 Berlin International Film Festival and was praised by the jury, An Endless Sunday by Alain Parroni, an emerging Italian director who has captured the world's attention, Jamojaya by Korean American director Justin Chon, who is distinguished for his work in Pachinko and Blue Bayou, Celine Song's Past Lives, which earned her the title of this year's most impressive new director, Nenad Cicin-Sain's poignant documentary Kiss the Future, which draws attention to the disasters of war through one of the world's most influential bands of the 1990's, and Canadian director Christian Sparkes's new thriller The King Tide, Małgorzata Szumowska and Michał Englert's Woman of…, which portrays a seemingly ordinary man's turbulent and heart-wrenching journey of rediscovering his sexuality, Nikolaj Arcel's The Promised Land starring the versatile actor Mads Mikkelsen, directors DK Welchman and Hugh Welchman, who take their oil painting animation technique from Loving Vincent to a rural Polish town in the early 20th century in their new film The Peasants, and Morrison directed by Thai filmmaker Phuttiphong Aroonpheng, who won the Orizzonti Award at the 2018 Venice Film Festival with his feature debut Manta Ray, Yellow Door: 90s Lo-fi Film Club, a film that documents Korea's cinephile generation of the early 1990's while trying to unearth young Bong Joon Ho's first animated short film, and Dear Jinri, which captures the late K-pop star Sulli's final interview are highly anticipated this year.
International Film Festival Winners
This year's selection also includes an exceptional roster of titles that have accomplished great feats at international film festivals such as Cannes Film Festival's Palme d'Or winner Anatomy of a Fall by Justine Triet, Best Director Award winner The Pot-au-Feu by Tran Anh Hung, Jury Prize winner Fallen Leaves by Aki Kaurismäki, Best Actress winner About Dry Grasses by Nuri Bilge Ceylan, L'Oeil d'or (The Golden Eye, The Documentary of the Year Prize) winner Four Daughters by Kaouther Ben Hania, Caméra d'Or winner Inside the Yellow Cocoon Shell by Pham Thien An, winner of both Un Certain Regard and L'Oeil d'or The Mother of All Lies by Asmae El Moudir,, and Un Certain Regard Prize winner How to Have Sex by Molly Manning Walker.

Other award winning selections include Berlin International Film Festival's Golden Bear winner On the Adamant by Nicolas Philibert, Silver Bear for Best Director winner The Plough by Philippe Garrel, Silver Bear for Best Screenplay winner Music by Angela Schanelec, Encounters section's Best Film winner Here by Bas Devos, the Europa Cinemas Label and CICAE Art Cinema Award winner The Teachers' Lounge by İlker Çatak, and Sundance Film Festival's World Cinema Dramatic Audience Award winner Shayda by Noora Niasari, U.S. Documentary Audience Award winner Beyond Utopia by Madeleine Gavin, World Cinema Documentary Special Jury Award: Verite Filmmaking winner Against the Tide by Sarvnik Kaur, World Cinema Documentary Special Jury Award: Creative Vision winner And the King Said, What a Fantastic Machine by Axel Danielson and Maximilien Van Aertryck.

In addition, the Grand Jury Winner of the SXSW Narrative Feature Competition Raging Grace by Paris Zarcilla, Karlovy Vary International Film Festival's Grand Prix Crystal Globe and Best Actress winner Blaga's Lessons by Stephan Komandarev, Jury Award winner Guras by Saurav Rai, Locarno Film Festival's Golden Leopard prize winner Critical Zone by Ali Ahmadzadeh, Special Jury Prize winner Do Not Expect Too Much from the End of the World by Radu Jude, International Film Festival Rotterdam's NETPAC Award winner Whispering Mountains by Jagath Manuwarna, the winner of 3 categories at the Slamdance Film Festival including the Documentary Feature Grand Jury Prize Starring Jerry as Himself by Law Chen, Independent Film Festival of Boston's Narrative Feature Audience Award's winner Birth/Rebirth by Laura Moss, and the winner of 4 categories at Fantasia Film Festival including Best Screenplay and Best Feature Red Rooms by Pascal Plante.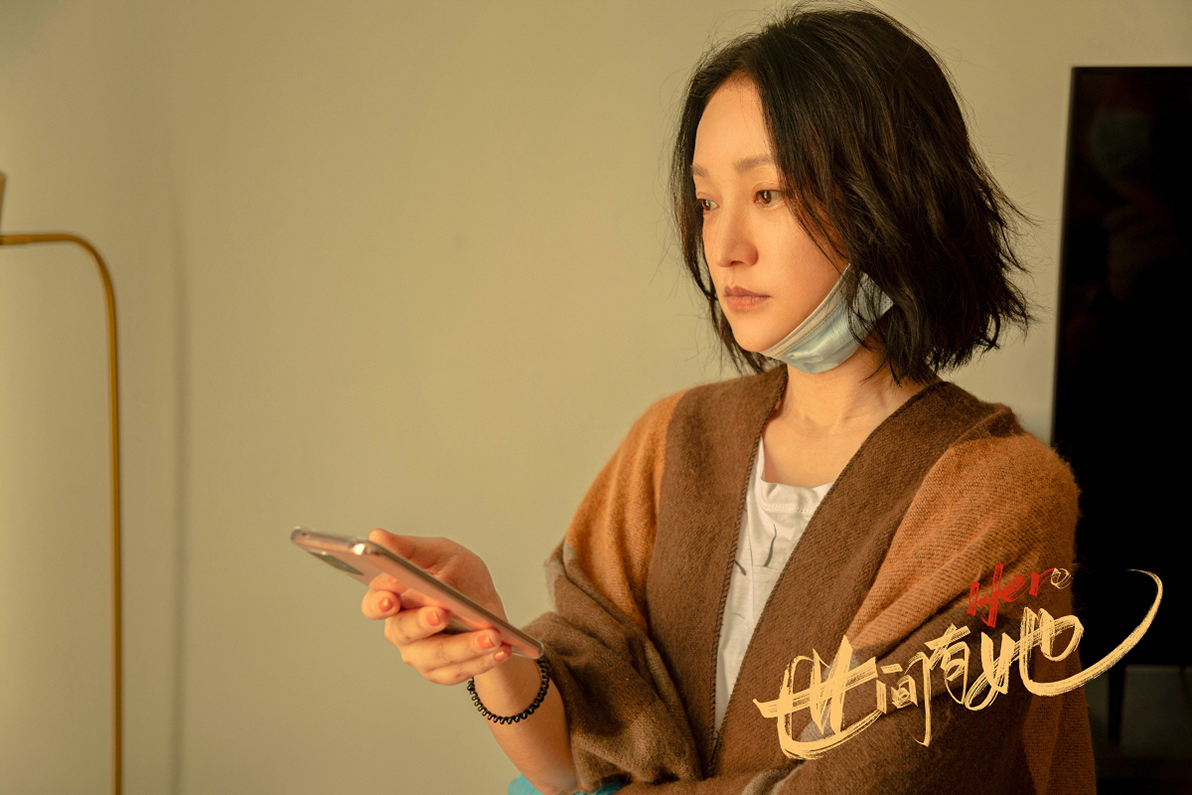 Films with an All-Star Cast
A gripping selection of Japanese films has been invited to screen at BIFF this year, including director Ishii Yuya's The Moon starring Miyazawa Rie and Odagiri Joe, Ichiko starring Sugisaki Hana, director Iwai Shunji's KYRIE starring AiNA THE END and Hirose Suzu, and director Yukisada Isao's Revolver Lily starring Ayase Haruka. Added to this line-up is director Han Shuai's Green Night starring Fan Bingbing and Lee Joo Young, and Bollywood's biggest stars, Ranveer Singh and Alia Bhatt's top-notch singing and dancing in Rocky and Rani's Love Story. Willem Dafoe's earnest performance in Finally Dawn, The Dreamer starring Raphaël Thiérry, who previously worked with directors Alain Guiraudie and Pietro Marcello, Italy's beloved actor Pierfrancesco Favino starring in The Last Night of Amore, and the BAFTA 2005 Best Actress winner Anamaria Marinca starring in Housekeeping for Beginners are also some of this year's must-watch titles featuring an all-star cast.
Other Films with Refreshing Takes
Two Mongolian female directors who are well-acquainted with BIFF achieved great feats with their feature debuts this year. The BIFF 2018 Asian Film Academy alumna Purevdash Zoljargal's If Only I Could Hibernate, which was selected at the 2023 Cannes Film Festival's Un Certain Regard, and the winner of the BIFF 2020 Sonje Award Purev-Ochir Lkhagvadulam's City of Wind, which was nominated for the Orizzonti Award for Best Film at Venice Film Festival, will be screened in Busan. On the other hand, for the first time, 3 films from Bangladesh have been selected to compete at BIFF this year. Iqbal H. Chowdhury's The Wrestler, Biplob Sarkar's The Stranger will compete in the New Currents section, and Something Like an Autobiography by Mostofa Sarwar Farooki was selected in the Jiseok section, which speaks volumes for the growth of Bangladeshi cinema.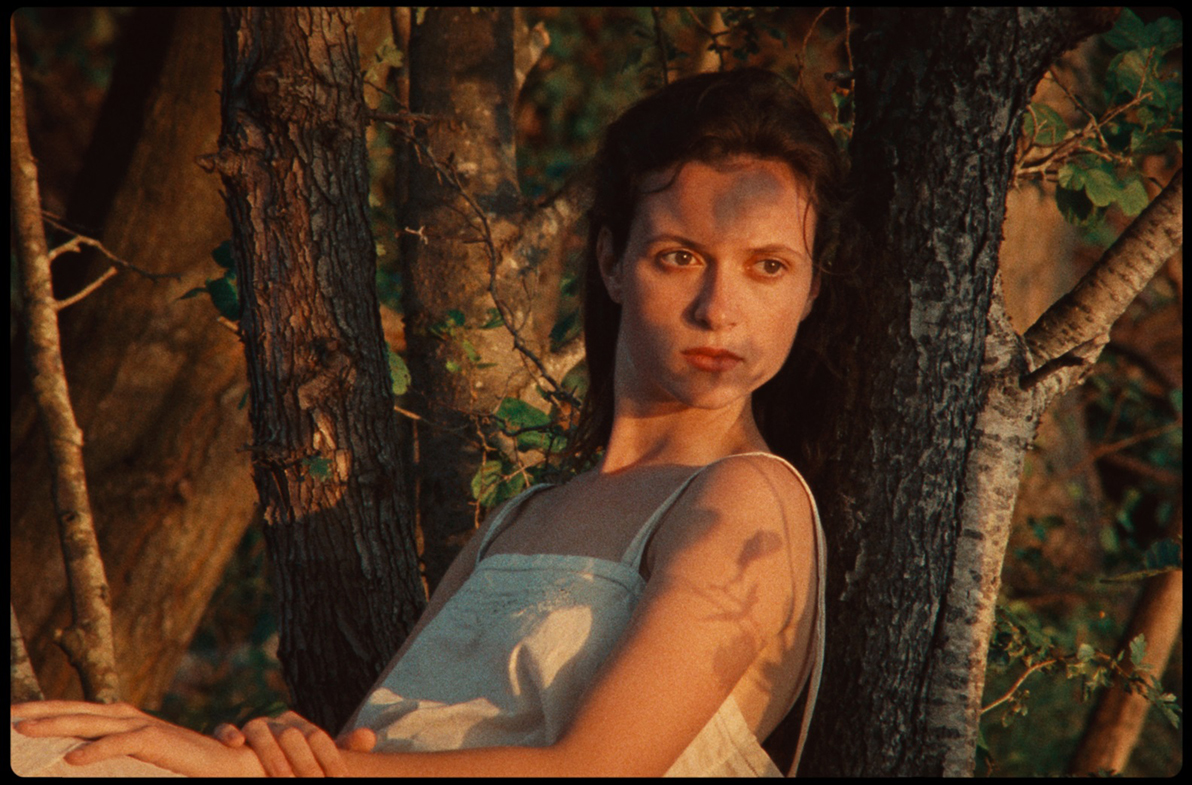 Mainstream Korean Films and Original Series Invited to Premiere
Since its launch in 2022 and 2021 respectively, the Korean Cinema Today - Special Premiere section and the On Screen section have become irreplaceable parts of BIFF. An enticing variety of 3 unreleased commercial Korean films have been curated as part of the Korean Cinema Today - Special Premiere this year, including Believer 2, the riveting sequel to the box office hit Believer (2018), a provocative and captivating story, Ballerina, and Hopeless, starring actor Song Joong-ki, which was a 2023 Cannes Film Festival's Un Certain Regard selection. On the other hand, the On Screen section presents a selection of trending drama series, and 5 out of this year's selected 6 titles are Korean originals — The Deal, an exhilarating crime series about three friends' ironic kidnapping scheme, I AM A RUNNING MATE, a directorial debut by Han Jin-won, the co-writer of Parasite, Vigilante, an enthralling take on a dark hero's tale, A Bloody Lucky Day, a nail-biting thriller, and finally LTNS, which is Moonlit Winter's Lim Daehyung and Microhabitat's Jeon Gowoon's first co-directed comedy series debut.