영화 정보
Look At Me Touch Me Kiss Me
A Window on Asian Cinema
Love/Romance · Comedy/Satire
Country

Malaysia/Indonesia/Korea

Production Year

2022

Running Time

114min

Format

DCP

Color

Color
Program Note
Kuala Lumpur, Jakarta, and Seoul. Three couples in three cities in three countries: The paths of a telemarketer for a loan company and a cart rink owner are destined to cross. A pub owner and a woman with their own background stories. A virgin forklift operator who has never kissed before and a kiss-for-sale manager. Although the geographical backgrounds are all different, the contemporary circumstances of those living in the same era are oddly similar. An omnibus film made by dynamic directors from three countries, this feature feels like a well-cooked full-course meal. It is a pleasure to discover the mechanisms that connect each episode while the warm and humorous perspectives of the surroundings intersect. The film's working title, Dream Together, nicely sums up the stories of the film as well as the meaningful co-production among Asian countries. (BOO Kyunghwan)
Director
HO Yuhang
Yuhang Ho was born and raised in Petaling Jaya in Malaysia. After earning a degree in engineering at Iowa State University in the US, he opted for a career in TV production when he returned to Malaysia. His debut feature, Min (2003), won the Special Jury Prize at the Festival des Trois Continents in Nantes, France. He has also won numerous other prizes, including the Busan NETPAC Award, Rotterdam NETPAC Award, and Special Mention for Sanctuary (2004). His Rain Dogs (2006) became the first Malaysian film to enter the Venice Film Festival. His other films include At the End of Day Break (2009), Mrs. K (2017), a Malaysia-Hong Kong co-production.
Djenar MAESA AYU
Djenar Maesa Ayu is an author, actor, director, and producer. She has published six anthologies of short stories and a novel, and has received numerous honors as an author. Djenar's first film was based on her short story collection, They Say I'm a Monkey! (2007) and won Citra Award for Best Adaptation Scenario category and a Special Jury Mention for Best New Director at Indonesian Film Festival 2009 and TEMPO Awards for Best Film and Best Director in the same year. Other films include Nay (2015), Hush (2016), a short film Tris (2021).
KIM Tai-sik
After graduating in Film Studies at the Seoul Institute of the Arts, Kim Tai-sik went to study in Japan in 1980, where he majored in film directing at the Japan Institute of the Moving Image. He was selected as the First Berlinale Talents at the Berlin International Film Festival for his short film 32nd Dec : Where is Mr. President? (2002). His first feature, Driving With My Wife′s Lover (2007), was invited to more than thirty international film festivals, including Sundance, Rotterdam, and Busan. His other filmography includes Tokyo Taxi (2010), Red Vacance Black Wedding (2011), Sunshine Family (2019).
Greetings from the Director
Photo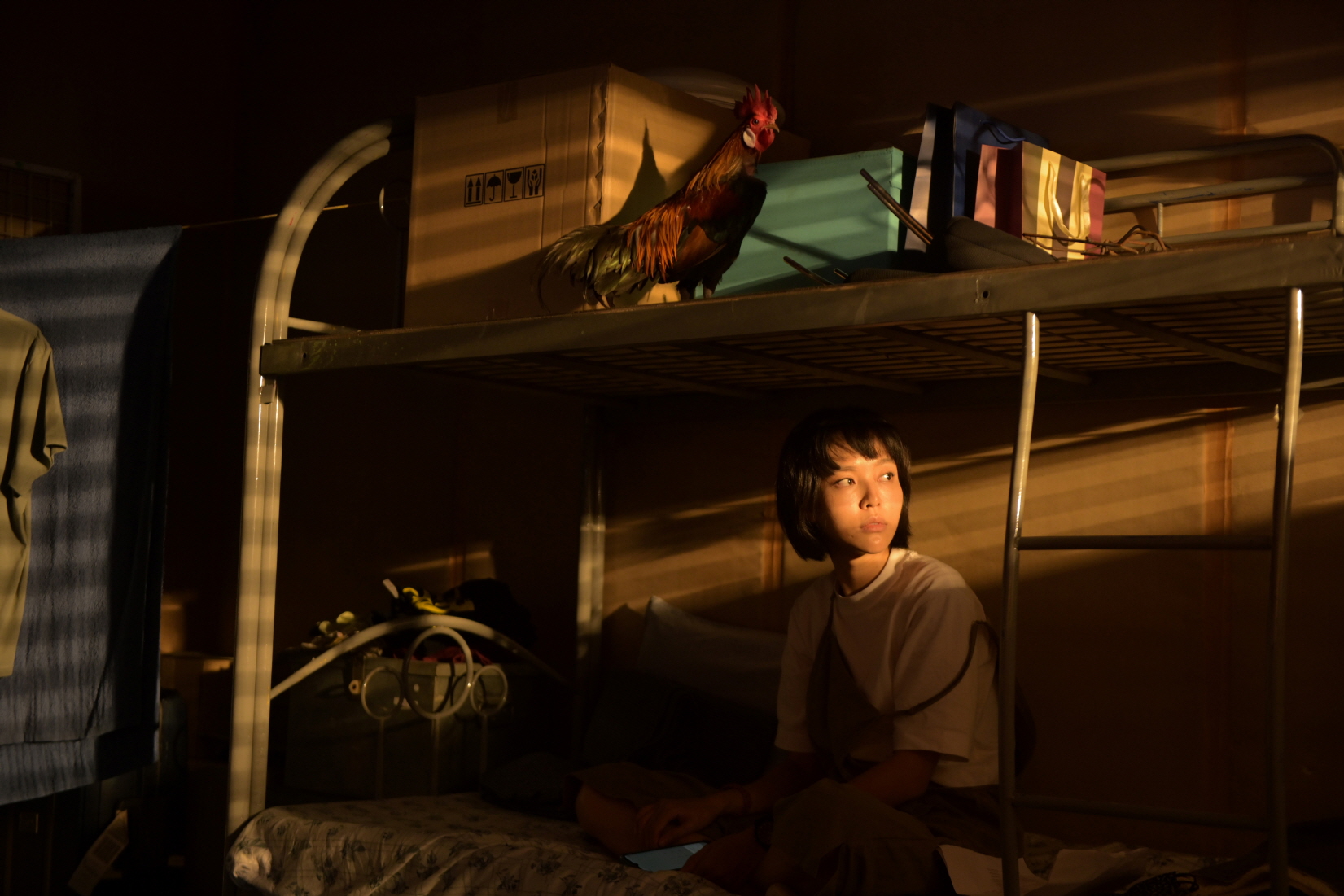 Credit
Director

HO Yuhang, Djenar MAESA AYU, KIM Tai-sik

Producer

Dennis LAI, Vera LASUT, Hyo-jeong KIM

Cast

Lynn LIM, Jad HIDHIR, Marthino LIO, Sha INE FEBRIYANTI, Wan-pyo HONG, Tae-kyung LEE

Cinematography

Teoh GAY HIAN, Anggi FRISCA, Tae-in KIM

Production Company Happy Together Pictures Sdn Bhd
Malaysia
13A-3, 3F Sri Desa Entrepreneurs. Jalan 1/116B, Off Jalan Kuchai Lama, Kuala Lumpur 58200
happytogetherpictures@gmail.com

VLP
Indonesia
Jl. sinabung V/no.16 Kebayoran Baru, Jakarta Selatan 12120
vera.lasut@gmail.com

FILM LINE
Korea
4F Myungdong Bldg, 16-4 Dosan-daero 30-gil, Gangnam-gu, Seoul 06049
filmline@filmline.co.kr