영화 정보
Fire of Love
Documentary Showcase
Disaster · Environment/Nature
Country

United States/Canada

Production Year

2022

Running Time

94min

Format

DCP

Color

Color
Program Note
Intrepid scientists and lovers Katia and Maurice Krafft died in a volcanic explosion on the very expedition that brought them together: They sought to unravel the mysteries of volcanoes by capturing the most explosive imagery ever recorded. Fire of Love is an American-Canadian documentary film, directed, written, and produced by Sara Dosa. It follows the French couple who were insanely passionate about studying volcanoes around the world. It includes breathtaking footage of various volcanoes they risked their lives to record. Fire of Love is a beautiful documentary dedicated to these two scientists' love for volcanoes and for one other. It premiered at the Sundance Film Festival this year and has since been praised as one of the best documentaries of the year with eleven nominations and six wins from various other film festivals.
Director
©(c) Erik Tanner-Contour by Getty Images
Sara DOSA
Sara Dosa holds a master′s degree in cultural anthropology and international development studies from the London School of Economics & Political Science. Her first feature as a director, The Last Season (2014), was awarded the Golden Gate Award at San Francisco International Film Festival. She co-directed an Emmy-nominated episode of the Netflix music series Re-mastered (2018), and won the Golden Gate Award again at the San Francisco International Film Festival for The Seer and the Unseen (2019). Fire of Love, her latest work, won the Editing Award in the U.S. Documentary Competition at the 2022 Sundance Film Festival and Grand Jury Prize Special Mention at the Seattle International Film Festival.
Greetings from the Director
Photo
(c) Image_Est
(c) Image_Est
(c) INA
(c) Image_Est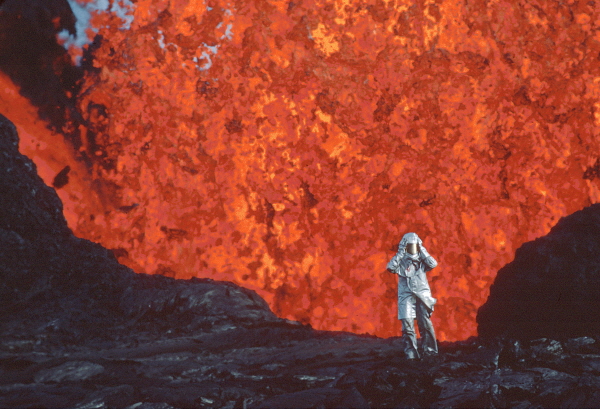 Credit
Director

Sara DOSA

Producer

Shane BORIS, Ina FICHMAN

Cast

Miranda JULY

Screenplay

Sara DOSA, Erin CASPER, Jocelyne CHAPUT, Shane BORIS

Editor

Jocelyne CHAPUT

Sound

Patrice LEBLANC

Music

Nicolas GODIN

Production Company Sandbox Film


World Sales MK2 Films

intlsales@mk2.com