The 28th Busan International Film Festival

Sonje Award Juries
Jury Members for Wide Angle – Korean and Asian Short Film Competition Section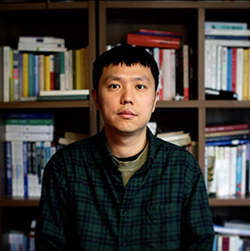 JANG Kun-jae
Jang Kun-jae has directed a number of feature films including Eighteen (2009), Sleepless Night (2012), A Midsummer's Fantasia (2014), Vestige (2020), and Juhee from 5 to 7 (2022), which have won awards at various prestigious film festivals around the world. In addition, he was the executive producer of director Shin Dong-min's feature debut Mom's Song (2020) and directed the TVING original series Monstrous (2022). Jang co-authored What Will Become of Cinema? Thoughts of 62 People Who Imagine the Future of Cinema (2021) and organized the Korean publication of Hamaguchi Ryusuke's book Acting in Front of the Camera (2022). His recent work includes Because I Hate Korea (2023), the cinematic adaptation of author Chang Kang-myoung's 2015 novel of the same name.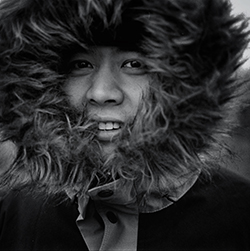 WEI Shujun
Wei Shujun is a scriptwriter and film director from Beijing. He attended the Busan International Film Festival in 2018 with his short film, On the Border (2018), an official selection in the Wide Angle section, which received the Special Jury Award at Cannes Film Festival. His feature films include Striding into the Wind (2020), which premiered at Cannes Film Festival, and Ripples of Life (2021), which premiered at Directors' Fortnight in Cannes, both of which were also invited to the Busan International Film Festival. Wei's latest film, Only the River Flows (2023), premiered at Un Certain Regard, Cannes Film Festival in 2023, receiving much acclaim from the international cinematic community.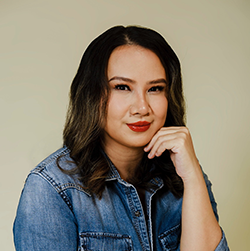 Bianca BALBUENA
Philippines
Head of Studios & Managing Director of Anima & Secret Menu
Bianca Balbuena is the managing director of Kroma Entertainment's Anima, which has produced Sundance awardee Leonor Will Never Die (2022) and Emmy-nominated The Missing 8 (2021). She co-founded Epicmedia, which has produced Berlinale Silver Bear, A Lullaby To The Sorrowful Mystery (2016), and Venice Lion of the Future, Engkwentro (2009). She is the recipient of the Asian Film Commissions Network's Producer of the Year and the youngest winner of the FIAPF Award for Outstanding Achievement in Film at the Asia Pacific Screen Awards. Balbuena has served as a jury member at various film festivals including Sydney Film Festival and Fribourg International Film Festival. She is the European Audiovisual Entrepreneurs Ambassador for Asia and has mentored at the Locarno Film Festival Open Doors Lab, Talents Tokyo, and Berlinale Talents Short Form Station.