The 28th Busan International Film Festival

BIFF Mecenat Award Juries
Jury Members for Wide Angle – Documentary Competition Section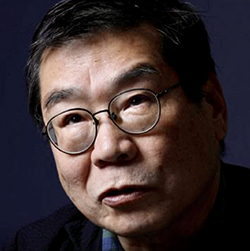 HARA Kazuo
Born in 1945 in Yamaguchi Prefecture, Hara Kazuo dropped out of Tokyo College of Photography and made his directorial debut with the documentary film, Goodbye CP (1972). Hara achieved international acclaim with Extreme Private Eros: Love Song 1974 (1974), which was praised as a pioneering self-documentary, and The Emperor's Naked Army Marches On (1987), which received the 1987 Berlin International Film Festival's Caligari Film Award and the Grand Prix at the 1987 Cinéma du reel. Hara's other works include A Dedicated Life (1994), Many Faces of Chika (2004), Sennan Asbestos Disaster (2017), and more. His recent project, Minamata Mandala (2020), a three-part documentary with 372 minutes of running time and more than 15 years of filming, depicts the victims of the environmental disease, Minamata, as they fight for legal recognition and compensation.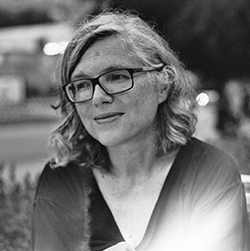 Anke LEWEKE
Anke Leweke studied law in Bonn and Berlin and has worked as a film critic for Die Zeit and Die Tageszeitung since 1992, as well as Deutschlandfunk Kultur and other public broadcasters. In 2008, she received the Golden Prometheus award for Radio Journalist of the Year and was co-curator of the exhibition Berlin School at the Museum of Modern Art in New York in 2013. From 2002 to 2018, Leweke was a member of the selection committee for the Competition Programme and the Forum section of the Berlin International Film Festival. She has been a consultant for the Shanghai International Film Festival since 2012 and a consultant for the Hong Kong International Film Festival since 2014. She currently serves on the DOK Leipzig selection committee.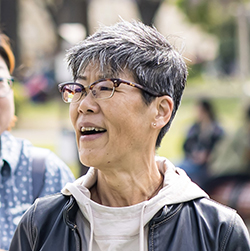 Kyungsoon
Kyungsoon won the Woonpa Award at the 1999 Busan International Film Festival with her debut film Mindullae (1999), which depicted the struggles of grieving parents, fighting to regain the honor of their late children who lost their lives during South Korea's democratization movement. Such concerns became central in her works, as shown in Patriot Game (2001), What Do People Live For (2003), Shocking Family (2006), Red Maria (2011), and Red Maria 2 (2015), which satirizes Korean nationalism, and Patriot Game 2 - To Call a Deer a Horse (2019), which reflects the reality of Korean democracy following the dismissal of the Unified Progressive Party. Kyungsoon is currently in production for Shark – A Story of Growing Old, a 2022 Asian Cinema Fund's Asian Network of Documentary (AND) Fund selection.