p!tt [pít] is the side B brand of the Busan International Film Festival that started from the hope that it can be a film festival for everyone. While the festival's official screenings and events fall under Side A, p!tt, as Side B, offers a variety of lighter and more casual subculture content.

Without Losing the Identity of BIFF
But with a Freer Style and Content
A Unique Experience Offered by BIFF
Where You Can Discover Your Taste
That is p!tt

Inspired by the vertically flipped shape of 'biff', the English initials of the Busan International Film Festival, the signature of p!tt consists of a logotype with a unique alphabet form. This signature symbolizes the identity of p!tt as a label that is inseparable from BIFF but can interpret and showcase the essence of BIFF in a more novel way.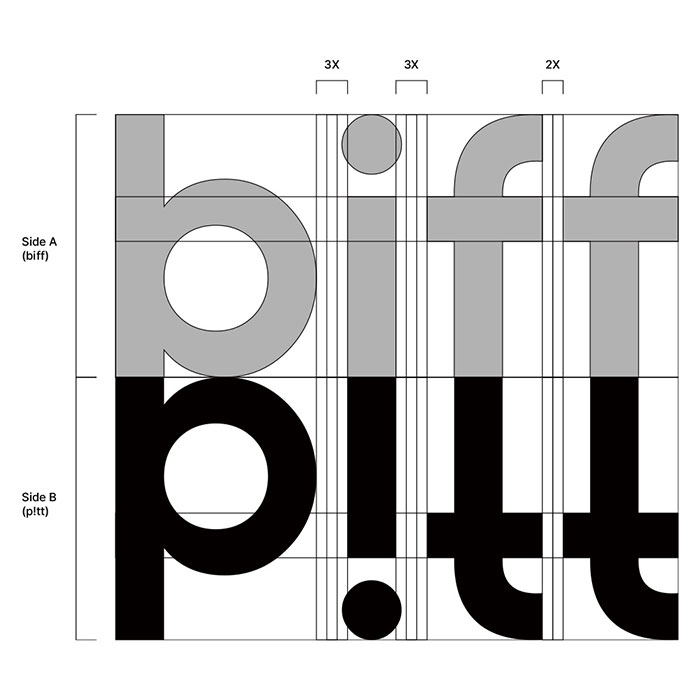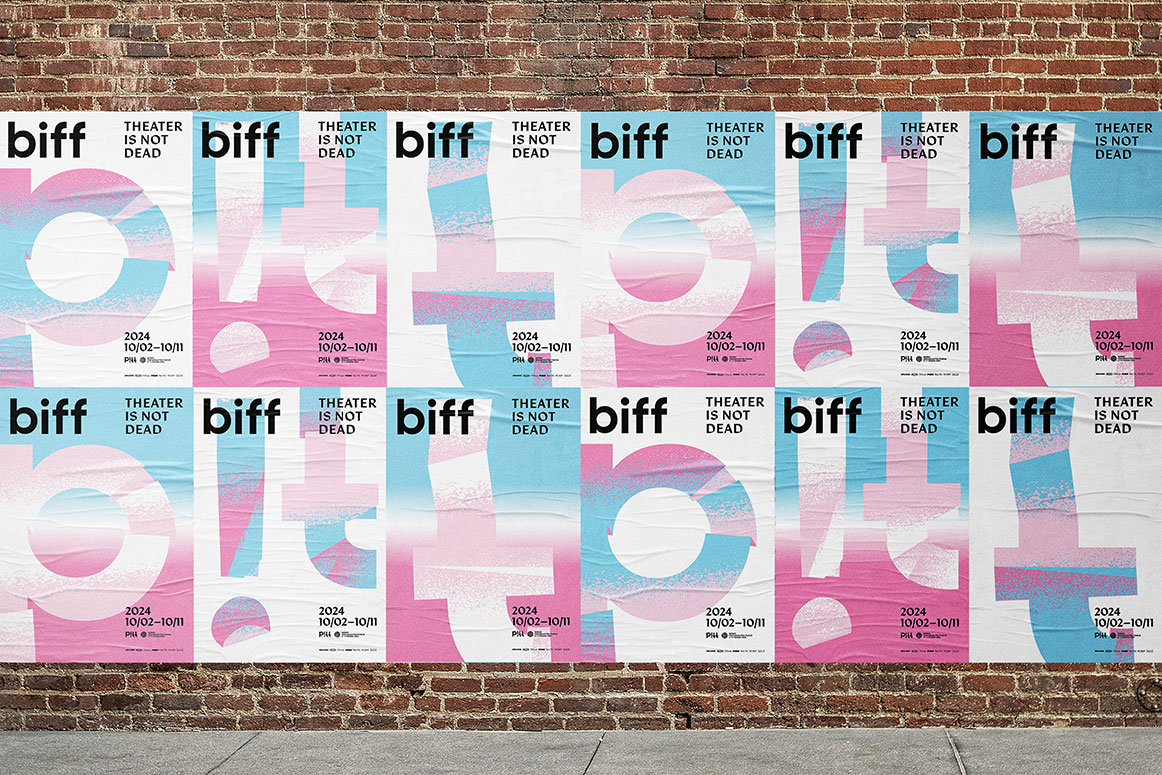 The key visual concept of this year's p!tt begins with the word "theater" and leads towards the message "Theater is not dead" From the past to the present, people have visited theaters, watched films, and gained diverse experiences through images transmitted from projectors. p!tt sensibly structured the concepts of "transmission" and "projection" that embody such histories and colorfully expressed numerous impressions people felt through stories and characters of the films.